Where it all started…
Before there was TheFactoryKL.com, there was only a Facebook page. What started from a simple buy and sell with a few mutual friends soon blossomed into a legitimate online street wear business selling luxury streetwear products in the heart of the social networking website.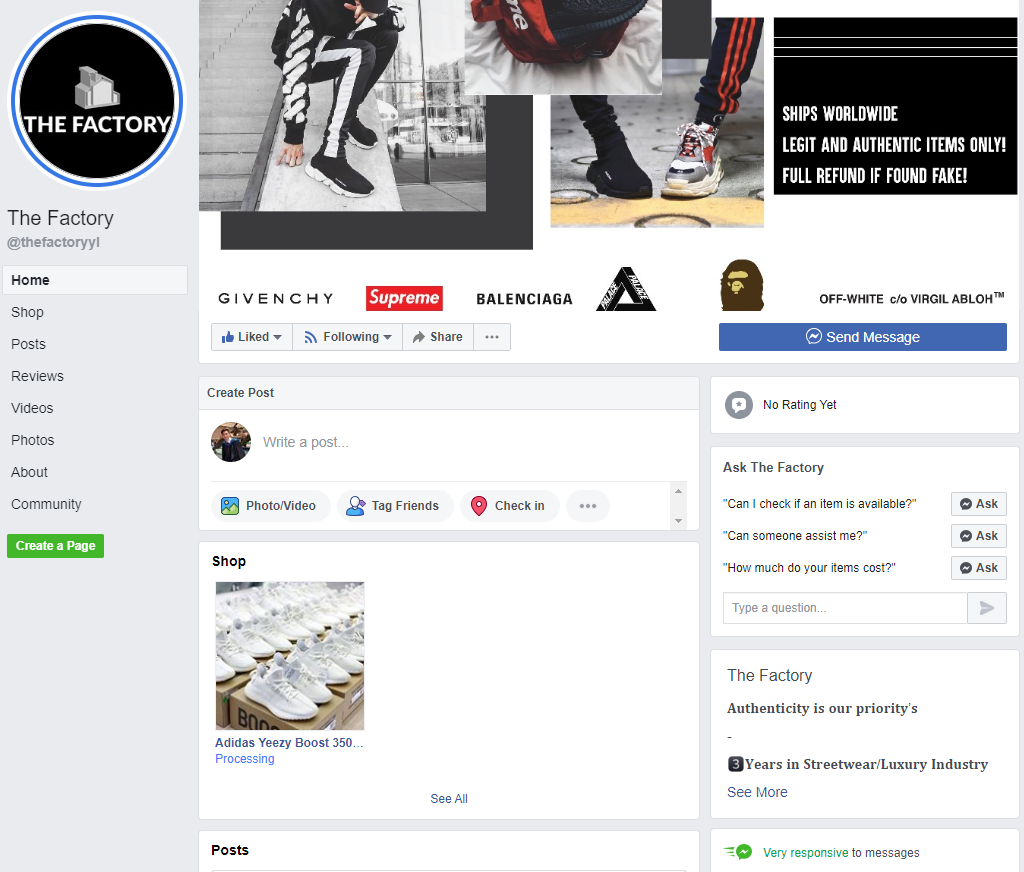 Photo courtesy of @thefactoryyl Facebook Page
After gaining traction for a couple of months, TheFactoryKL decided to expand onto Instagram as it is far more convenient for customers to view and buy products, as well as increased interaction efficiency. Soon, the numbers started to grow and currently, TheFactoryKL Instagram page has about 14 thousand followers.
However, it wasn't smooth sailing throughout this whole journey. There was a time when TheFactoryKL suffered through a down phase and was operating at a loss. TheFactoryKL did not have a supplier that could meet the expectations for the company, and the search for the right supplier took a long time. During this period, business was slowing down and was at the verge of shutting down. When the search was over, TheFactoryKL regained its sales and customers through due diligence and countless hours of hard work and has finally established itself as one of Malaysia's best luxury streetwear retail distributor.

TheFactoryKL has always prided itself in its ability to provide unparalleled customer service come rain or shine. Below shows just a margin of loyal customers that have been doing business with TheFactoryKL since the early days of the company.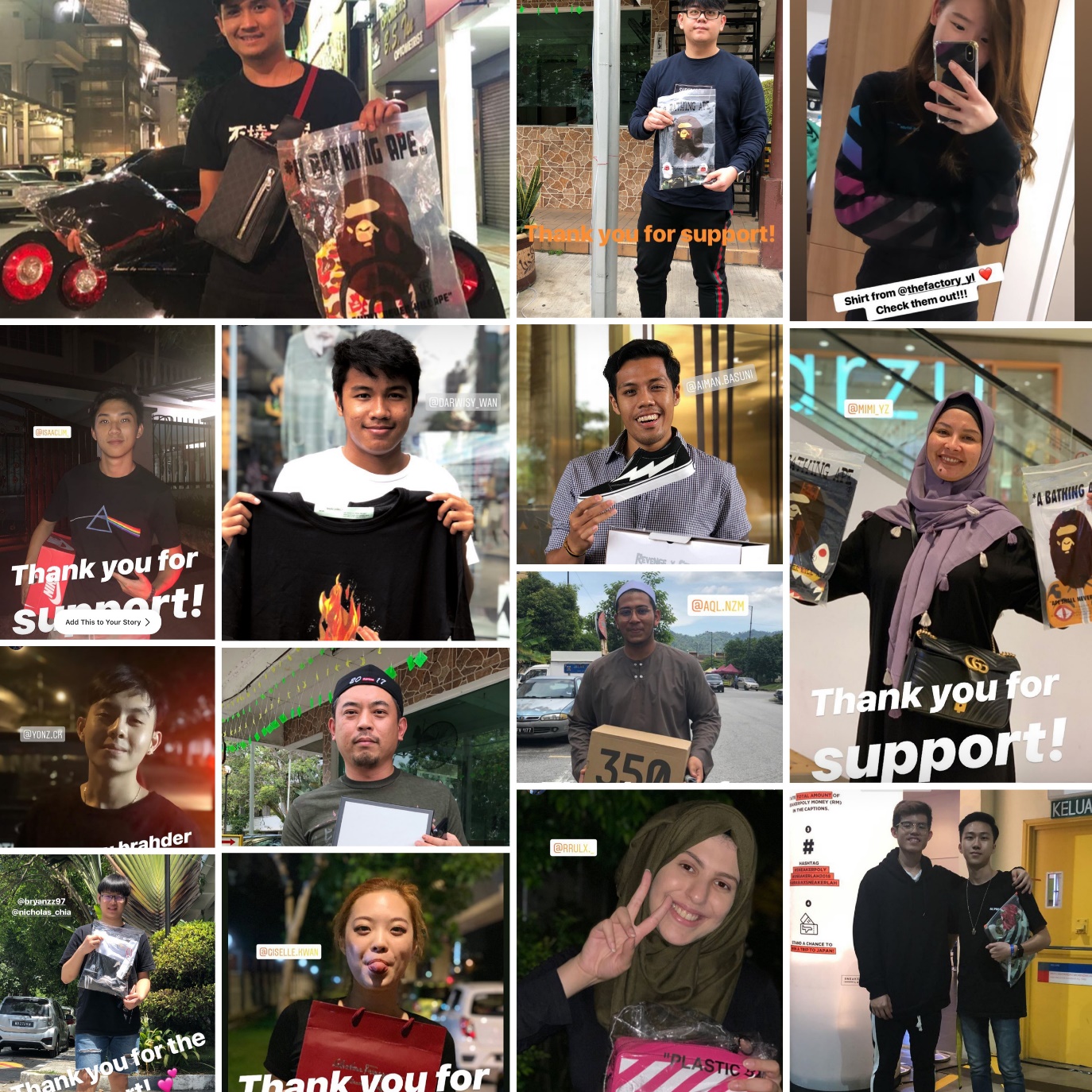 Photo courtesy of @TheFactoryKL Instagram Page
With this new website, TheFactoryKL aims to improve its relationship with its loyal customers as well as creating new ones on the way, and this time, without the boundaries of social media. The Factory KL wishes to serve you to the future to meet all your luxury street wear fashion needs. Come shop with us now!